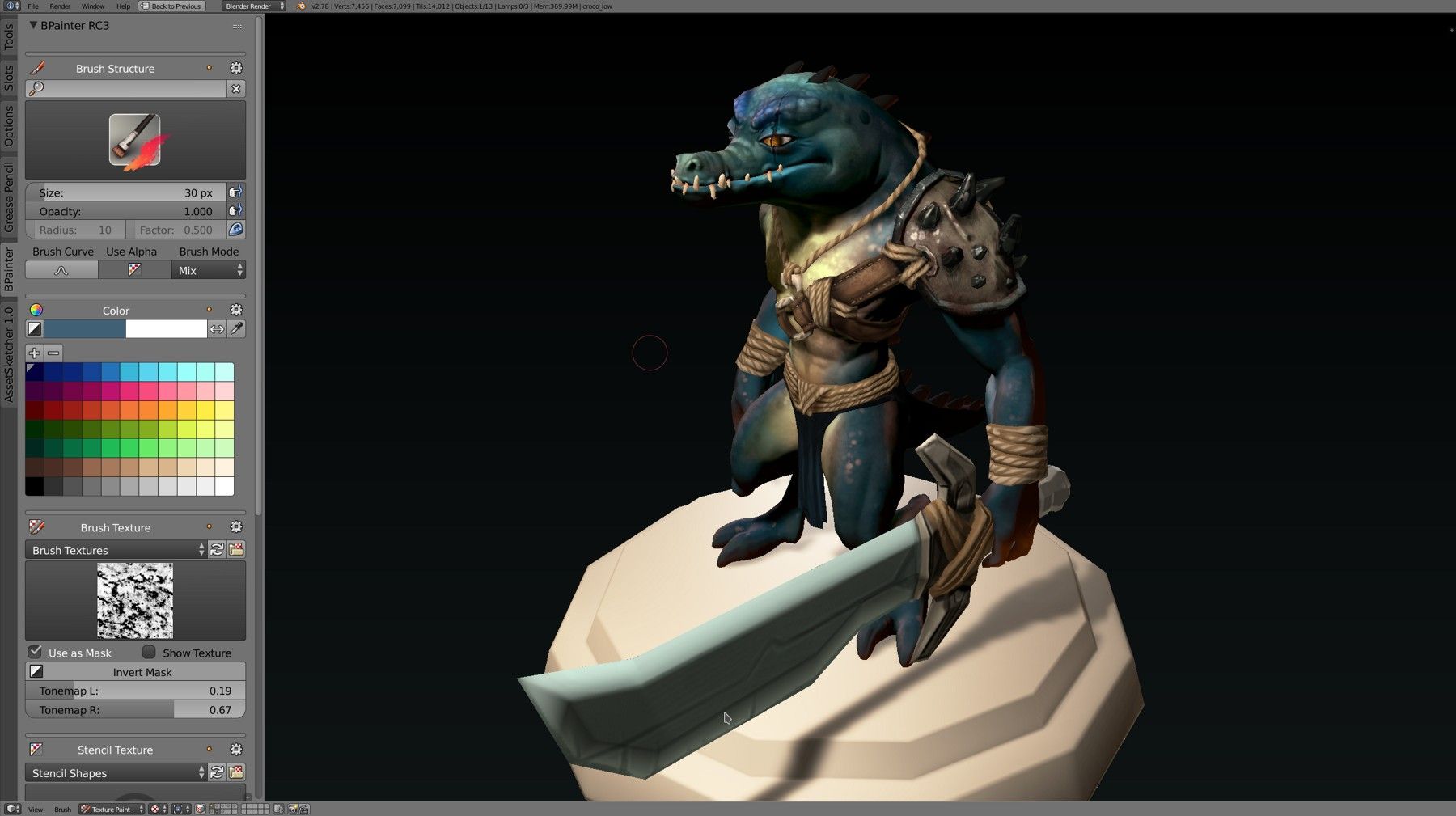 BPainter is a powerfull addon for Blender. It's main goal is to improve the texture painting experience, and create a workflow that is focused on efficiency.
When you are using BPainter the first time, it is recommended you to read the Introduction Documentation. There are a few simple steps needed to make sure BPainter offers you the great painting experience you are expecting from it.
You might also take a look at the FAQ. Most common questions should be answered in that section.
Subarticles